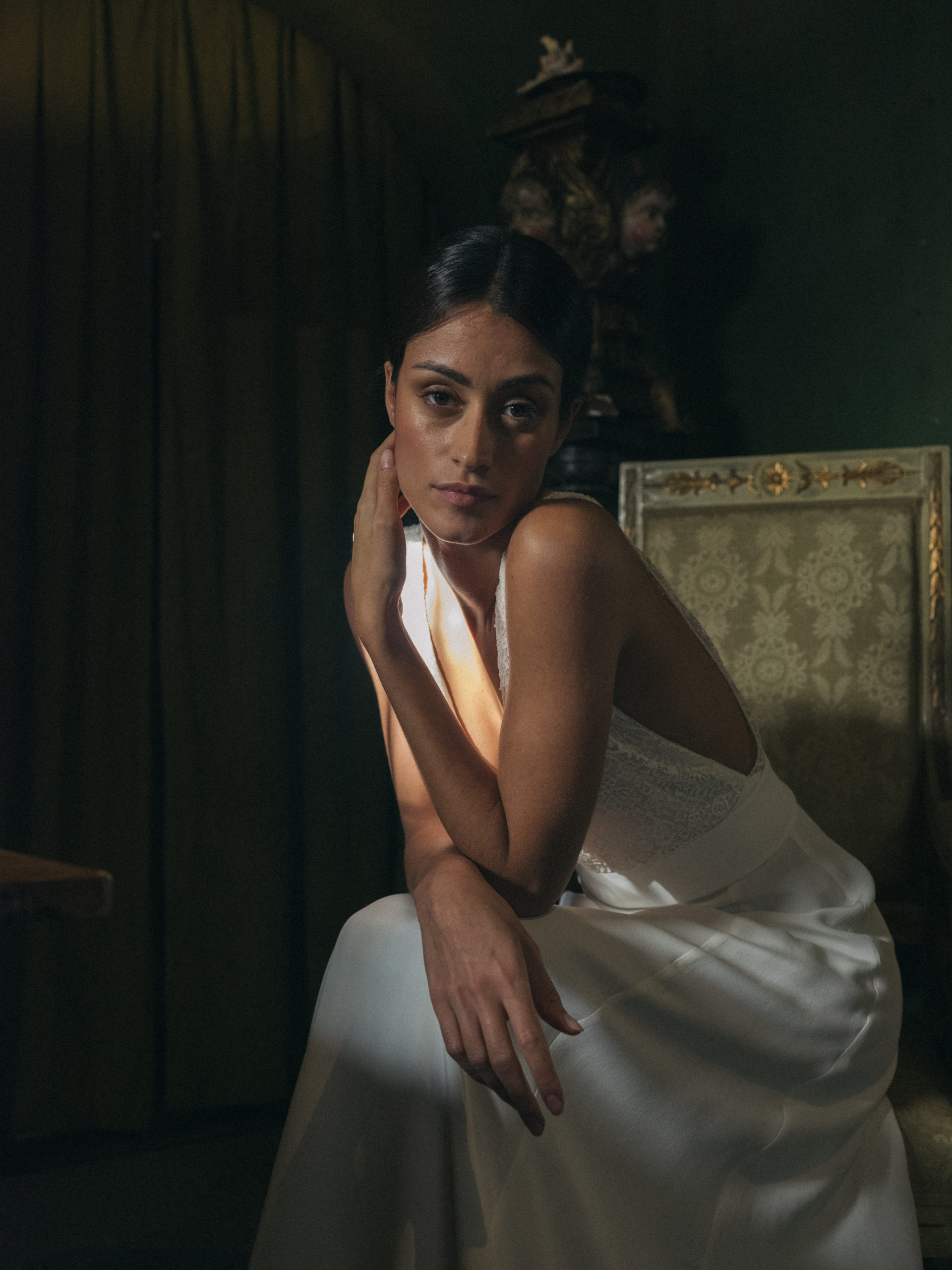 "Blanche and Yveline, silky harmony, precious lace"
Pamela and Anastasia, two friends with complementary and instinctive sensibilities, have created together Blanche, a singular and daring vision of the bride. Atelier Blanche offers future brides dresses that adapt freely to their desires and personality. The dresses are made in a Parisian workshop, in the purest lineage of traditional French know-how.
The fabrics chosen for Calais lace, silk crepe, silk satin … come from the best craftsmen and are recognized for their preciousness and resistance. The choice of materials and the excellence of their work is essential for designers.
Atelier Blanche rethinks the wedding dress in its very definition: more than a "ceremonial" outfit, the Blanche wedding dress is a timeless and modern fashion creation, an unforgettable identity.
Staging Blanche's creations at Yveline's comes from the same creative breath, a contemporary encounter of dream and poetry, flowered by Oz Garden, the flower fairy of Place Furstemberg
Discover the Atelier Blanche.